This HP monitor and dock bundle deal will turn your MacBook into a mobile workstation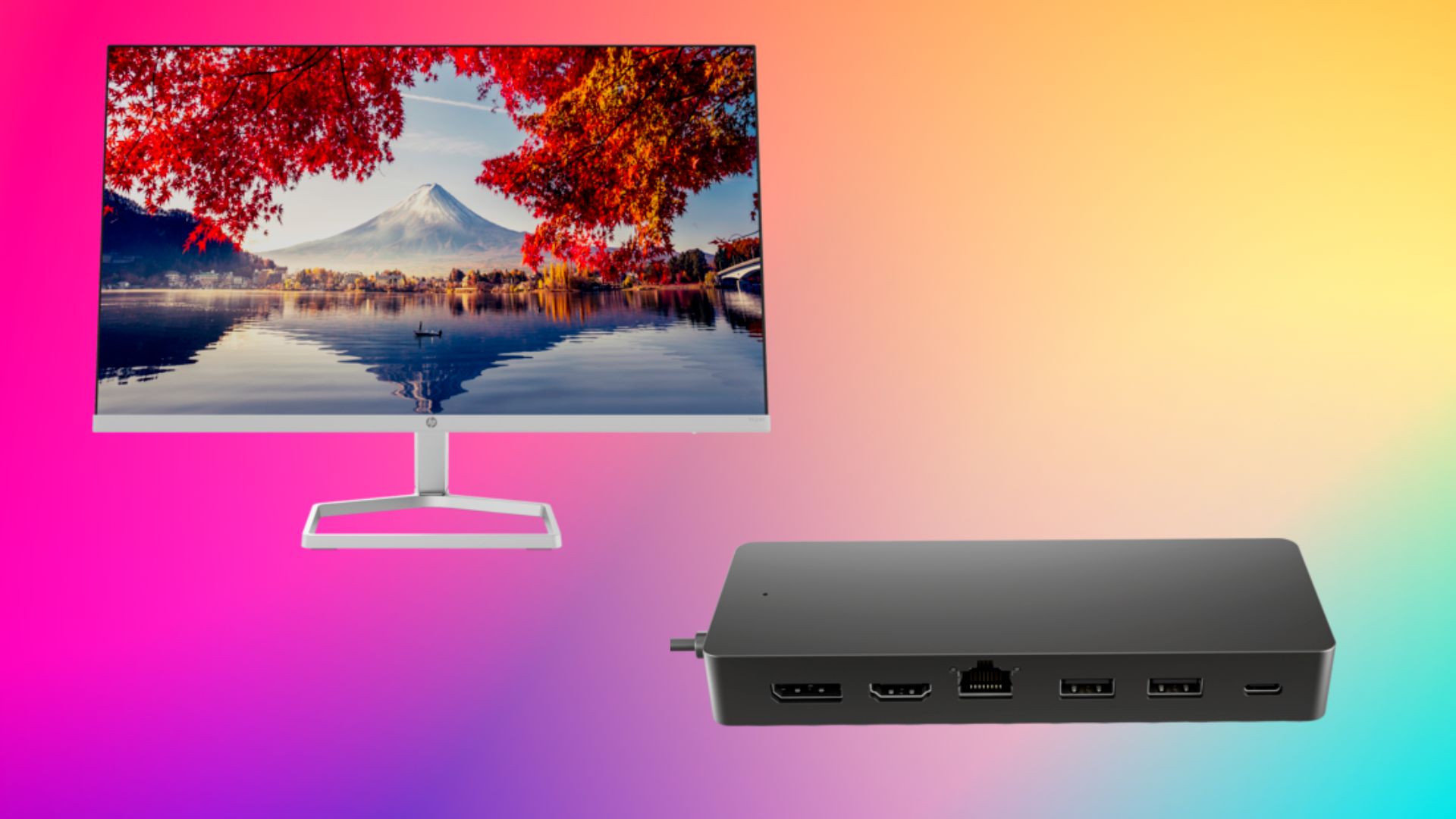 We've all had to work from home over the last couple of years, but some will have just been using their laptop screen and built-in USB ports. You really don't need to, and this sub-$200 solution from HP is the perfect starting point. You'll get a 23.8-inch Full HD monitor as well as a USB C hub that's covered with ports, including the HDMI port you'll need to hook up the monitor.
Monitor and Dock for $140 off at HP
We love the MacBook Pro 13-inch, we do. But the fact that only two USB-C ports remain a massive pain. The 14-inch MacBook Pro goes some way to improving this situation, but even the extra ports are always welcome. The screens too – they're great for working on the go, but when you're at home, with a little more space, you want something a little larger so that you can really stretch out those MacOS Ventura windows.
An extra monitor and a USB-C hub go a long way in fulfilling these needs. This HP bundle is the perfect place to start making a desk setup for your MacBook. The Monitor is a 23.8-inch full HD screen that gives you extra working space, connecting to the USB-C hub with HDMI. The dock is the most impressive part here, offering some big features for a low price. The HDMI and DisplayPort sockets mean you can power two 4K monitors. There are two extra USB A ports for accessories, an ethernet port for wired internet, and a USB-C power delivery pass-through so that you can charge your laptop through the dock. As we said – all you need is a keyboard and mouse, and you've got the perfect work-from-home setup for your MacBook.
Fancy a new MacBook? We know where to find all the best MacBook Pro deals and sales and the best MacBook Air deals.