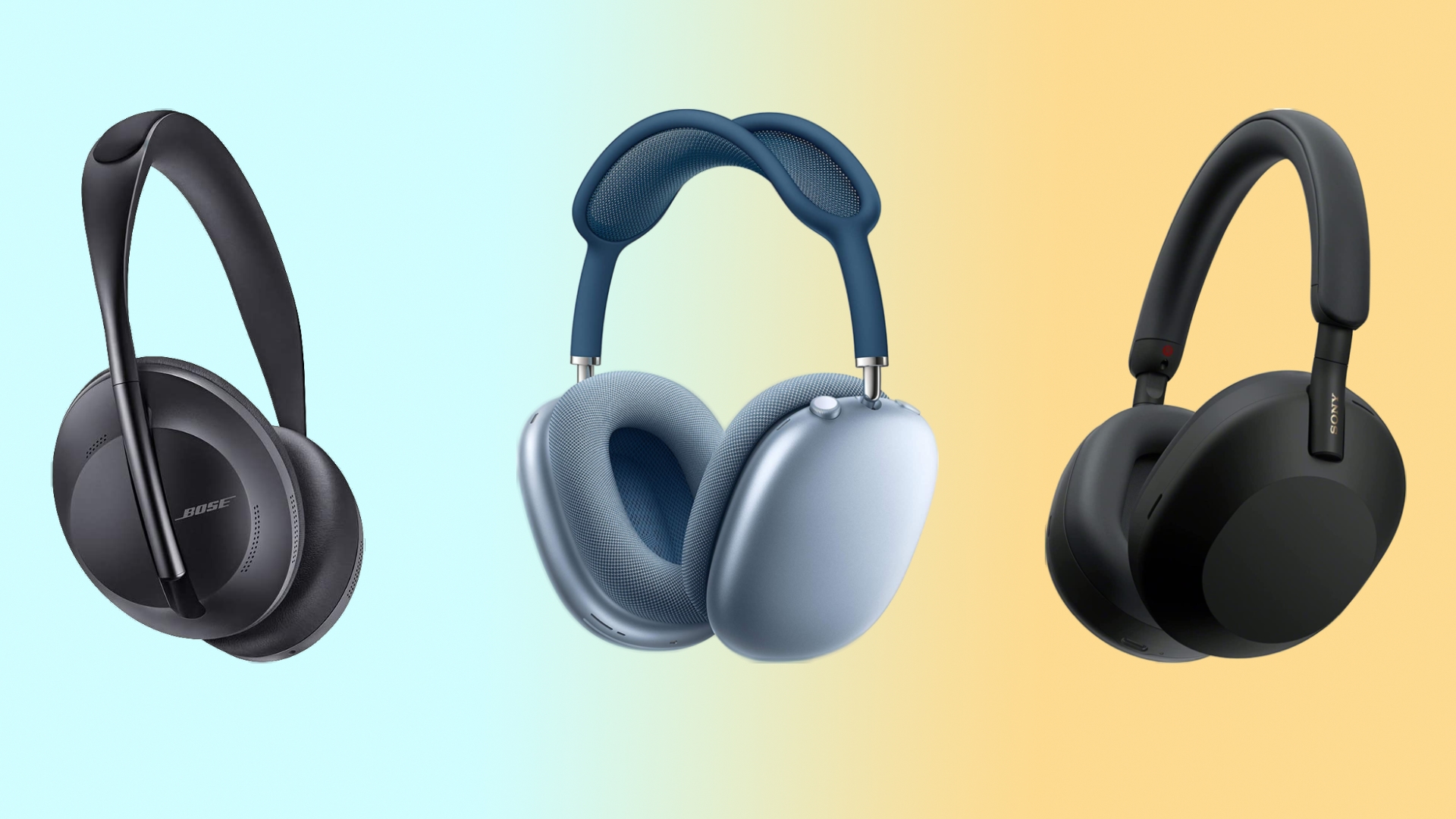 High-quality noise-canceling headphones are a must for any frequent commuter or music lover who wants to drown out the bustling city noise and focus on their favorite tunes. Usually, getting a great pair of noise-canceling headphones costs a chunk of money, but thanks to the Amazon Prime Early Access sale, you can save a ton of money on the three top brands.
The AirPods Max, Bose 700, and Sony WH-1000XM5 are all on sale, some for the lowest price we've seen yet, and each one offers its advantages. 
 Save $70 on AirPods Max
AirPods Max are the best headphones any Apple enthusiast can buy for their best iPhone. The quick pairing and automatic device-switching capabilities from Apple's own chips make using the AirPods Max with your iPhone, iPad, Apple TV, or Mac a near seamless buttery-smooth experience.
It's worth mentioning that while $70 off its $549 price tag is a good deal, it's not the best one we've seen on the product. It has gone down to $429 in the past, meaning this upcoming Black Friday might be a better time to pick these up. However, this deal isn't part of Amazon's deals today meaning you don't need to be a Prime member to pick it up today, unlike the other two deals. 
Sony's WH-1000XM5 receives its first big discount
Sony has been make stellar noise-canceling headphones for years now, and the WH-1000XM5 is their latest (and greatest) version yet. The name may be a mouthful, but this is the first major sale the product has seen since its launch, meaning you won't find a better price anywhere else.
Of course, being part of Amazon's Prime Early Access sale does mean you need to be a Prime member to get this price, but if you already are a subscriber then you should strongly consider these cans. 
Bose Noise-Cancelling 700 is at its lowest price ever
Bose is known for having a genuinely amazing balanced sound, and when you strap a pair of Bose Noise-Cancelling 700 on you're ears, you'll understand why — they truly sound incredible. Plus, with the Bose Music app, you can customize a ton of options to make your headphones sound just how you like them.
This is the lowest price we've ever seen on the Bose Noise-Cancelling 700, meaning it's an absolute steal of a deal. Not to mention, it is the cheapest of the three brands on sale today, making it extra-compelling for anyone looking to save some cash.