The Benefits of Giving Gift Boxes Instead of Traditional Gifts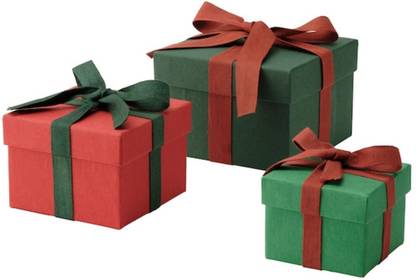 If you're looking for a new way to send gifts to your clients, consider giving them gift boxes. They're a great way to get your brand's message across and can be customized in various ways.
For example, because-minded curates thoughtful boxes highlighting ethical, eco-friendly products from small businesses. These boxes are perfect for end-of-year celebrations or employee appreciation days.
They Are Personalized
Gift boxes are a popular option when it comes to giving gifts. They're often curated with small businesses and artisans in mind and are perfect for holidays, birthdays or just because.
Unlike traditional gift baskets, these boxes are customizable, so you can choose the exact items you want to send in your box. Some companies even allow you to add your message to the box or basket to make it a truly unique and memorable gift!
You can also customize the look of your boxes. Consider using a color that aligns with your brand's identity and logo. This will set you apart from the competition and increase your chances of getting recipients to share their gifts on social media.
How you package your boxes will significantly impact how well they sell. If you're looking for a great way to boost customer engagement, consider adding a label encouraging recipients to share their gifts on social media with a specific hashtag.
They Are Eco-Friendly
Gift boxes like UnboxMe are a great way to make your gifts more eco-friendly. They're made from recyclable materials and don't contribute to the planet's landfill waste problem.
They also take the stress out of shopping for eco-friendly gifts, making it easier to find something that will suit your recipient's taste and needs. Whether you're looking for an assortment of plastic-free beauty products or bundles of everyday essentials to help your loved one live a more sustainable lifestyle, these eco-friendly gift boxes will positively impact their lives.
The gift box, for instance, is a gifting company that assembles an impressive range of consciously crafted products from BIPOC-owned businesses that are either plastic-free, fair trade or ethically produced. For every box they sell, they donate to organizations combating climate change and human trafficking.
If you're a DIY-er, you can take the same idea to the next level by creating eco-friendly gift boxes. Aside from the inexpensive kits, they're also a great way to showcase your craftsmanship skills!
They Are Stylish
Whether shopping for a special birthday or everyday thank you, gift boxes are an excellent way to wow your recipients. They're stylish, eco-friendly, and functional – so they can be used for various purposes!
You can use them as gift trays and display cases or store your favorite items! And they're fun to make too.
To make one, start by gluing the sides of your box in their upright position to the bottom. This will create a square base and four upright sides, making it easy to cut into a box.
After you've cut and folded your paper, add a little Mod Podge, glue stick, or similar glue to the folds to ensure that it holds together well. And be sure to point a fan or blow dryer at it to dry faster.
Wrap your gift in the gift box of your dreams – it's the best way to make your donation stand out and simultaneously memorable! And don't forget to adorn your gift box with a bow, as it's the perfect touch.
They Are Affordable
If you're looking for an inexpensive way to give gifts, gift boxes are a great option. They're a great way to save money on your overall gifting budget and make your receiver feel extra special.
These boxes also come in a wide variety of shapes and sizes. You can customize them to your receiver's favorite color or theme.
They're also practical, making them an excellent choice for shipping items to your gift recipients. The outer corrugated box is made from sturdy cardboard, which can help to protect your products from damage while sending them.
They're also a great way to promote your brand. You can add messaging to the label to encourage your recipients to share their gifts on social media with a hashtag. This will increase user-generated content for your company while giving your gift recipients a fun experience.
They Are Easy To Customize
Gift boxes are a great way to show appreciation for someone special. They can be given for various reasons, such as a birthday or holiday, to celebrate a new job or welcome a new home.
The best part is that they are straightforward to customize. This includes the size, color, design and shape of the box.
This makes them an excellent option for any business or company. For example, if you are a home decor store, you can create enticing boxes to attract more customers.
Customized boxes are also trendy for giving as gifts. This is because they are designed to the specific needs of the person who will receive them.
The best part about this is that they are affordable, so you can get as many as you want for much less money than you would otherwise spend on traditional gifts. In addition, they are straightforward to wrap up and can be customized with a nice bow and gift tags for a personal touch!