Saudi Arabia Visa Requirements and Policy: What You Need to Know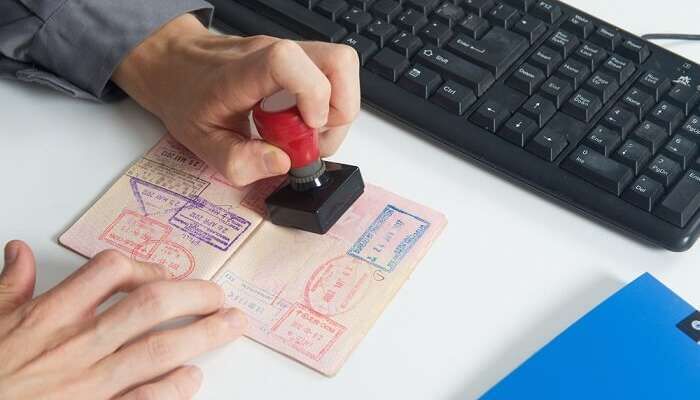 There are a few requirements that you need to follow before applying for a visa. It can also vary depending on the visa type you are using.
Saudi Arabia offers several visitor visas to foreign nationals. The most common is the tourist visa, which allows you to stay in the country for up to 90 days.
Fees
You may need a visa if you plan a trip to Saudi Arabia. It is especially true if you are traveling from a country that does not have a diplomatic relationship with the Kingdom of Saudi Arabia.
There are several Saudi Arabian visa types, including tourist and business visas. There are different costs and criteria for each sort of visa.
The Saudi visa policy has been streamlined since 2017 to make it easier for travelers. In addition, it is now possible to apply for a visa online through a travel agency.
You must complete the online application form and provide your details to get a visa. You must also provide a valid passport and health insurance coverage for your trip.
You can also save time and money by applying for a visa online instead of going to the embassy. It is beneficial if you are on a tight budget or have limited time to visit the embassy.
There are many options for Saudi visa fees, depending on your country of origin and the length of your stay. These costs can vary, but you should always compare them before deciding. In addition, you can save even more money if you apply for your visa in advance and choose the standard processing option.
Requirements
Saudi visa requirements can be confusing and often a hassle. However, having the correct information and knowledge can make your travel experience more accessible.
The country has a strict visa policy that requires all visitors, including pilgrims, to have a visa before entering. It includes non-Muslim nationals.
To apply for a visa, you will need to provide a valid passport and the following documents: your passport must be valid for at least six months from your date of entry into the country; your birth certificate (if you are under 18); a valid ID or proof of address; medical insurance that meets Saudi travel health requirements; and a recent professional-size photo.
Business travelers must submit a completed visa application and declaration form, their original passports, a current letter of invitation from their hosts in the Kingdom, and their business registration. Also, they must submit a copy of their round-trip tickets or itinerary.
Whether you are visiting Saudi Arabia for tourism, business or religious purposes, there are several types of visas that you can apply for. These vary according to your sense of visit and the duration you plan to stay in the country.
Processing Time
The processing time associated with Saudi Arabia visas depends on the number of applicants and the issuing authority. It can also be delayed due to a need for more human resources.
There are a few types of Saudi visas available to travelers, depending on their purpose of travel. These include tourist, business and religious visas.
Visitors wishing to visit the country for leisure can apply for a tourist visa online. This type of visa allows a stay of up to 90 days on a single trip.
Those who wish to work in the Kingdom can also obtain a work permit. It can take 1-3 months to get and requires proof of sponsorship from a company in the Kingdom.
The application process includes submitting a medical report issued by a certified medical practitioner that states you are not infected with any contagious diseases. The report must have been issued within the last three months.
The visa fee for the eVisa is SAR 440 (approximately US$117). You can apply for this type of visa online from your home. However, you must check the website you use for legitimacy before applying. Some non-official websites offer to process eVisas for Saudi Arabia but may charge additional fees.
Visa Types
There are many types of visas for Saudi Arabia, including tourist and work visas. They are designed to cater to various traveler needs, so it's essential to understand the specific requirements before applying.
For instance, you'll need a valid Iqama card to leave the country and an exit permit if you plan to return. You'll also need to carry a valid passport for at least another six months after you leave.
If traveling to Saudi Arabia on a hajj pilgrimage, you must apply for a specific Hajj visa. The application process for this visa can take a few weeks, so it's essential to start your application as soon as possible.
Compared to long-stay tourist or business visitor visas, this kind is often provided for a shorter time and is valid numerous times yearly. It can be obtained in advance or at the airport upon arrival.
You'll need a business visa if you're traveling to Saudi Arabia for business or employment purposes. The application process for this visa can be lengthy, but it's worth it because it allows you to work in the Kingdom for an entire year.