[ad_1]
My Earthy Glam Bedroom Decor:
So I recently had some free time come up… I know, shocker. Anyway, I decided to use this time to finish decorating my bedroom. I wanted something eclectic, glam, clean and bright with earthy elements. It's not 100% finished. I still want to get a neon sign for above my bed and a few more vintage gold frames for above the dresser. For now, though, this is what it looks like! All the links I could find are above.
I love the mix of textures, metals and how girly it is while still being somewhat clean an fresh feeling. I am usually a "more is more" type person but I really like how this is not over the top. I do have a vintage hanging lamp that was in my parent's room when I was growing up that kind of resembles this, that I would love to hang over the mirror. Right now though, I don't have the tools I need right now to hang it, so when I get my neon sign It'll be a two-fer!
I wanted to mention I have a queen size bed but I use a king duvet, it gives it that oversized drapey look that I like. Some items are old or not available online so I linked everything I could!
Also, the vase with feathers: I used leftover hard packing styrofoam that came protecting nightstands and shoved it into the vase, I arranged the feathers carefully within the foam and it holds perfect!
If you ever have questions feel free to reach out via DM on Instagram @Kiermellour
Thanks for reading!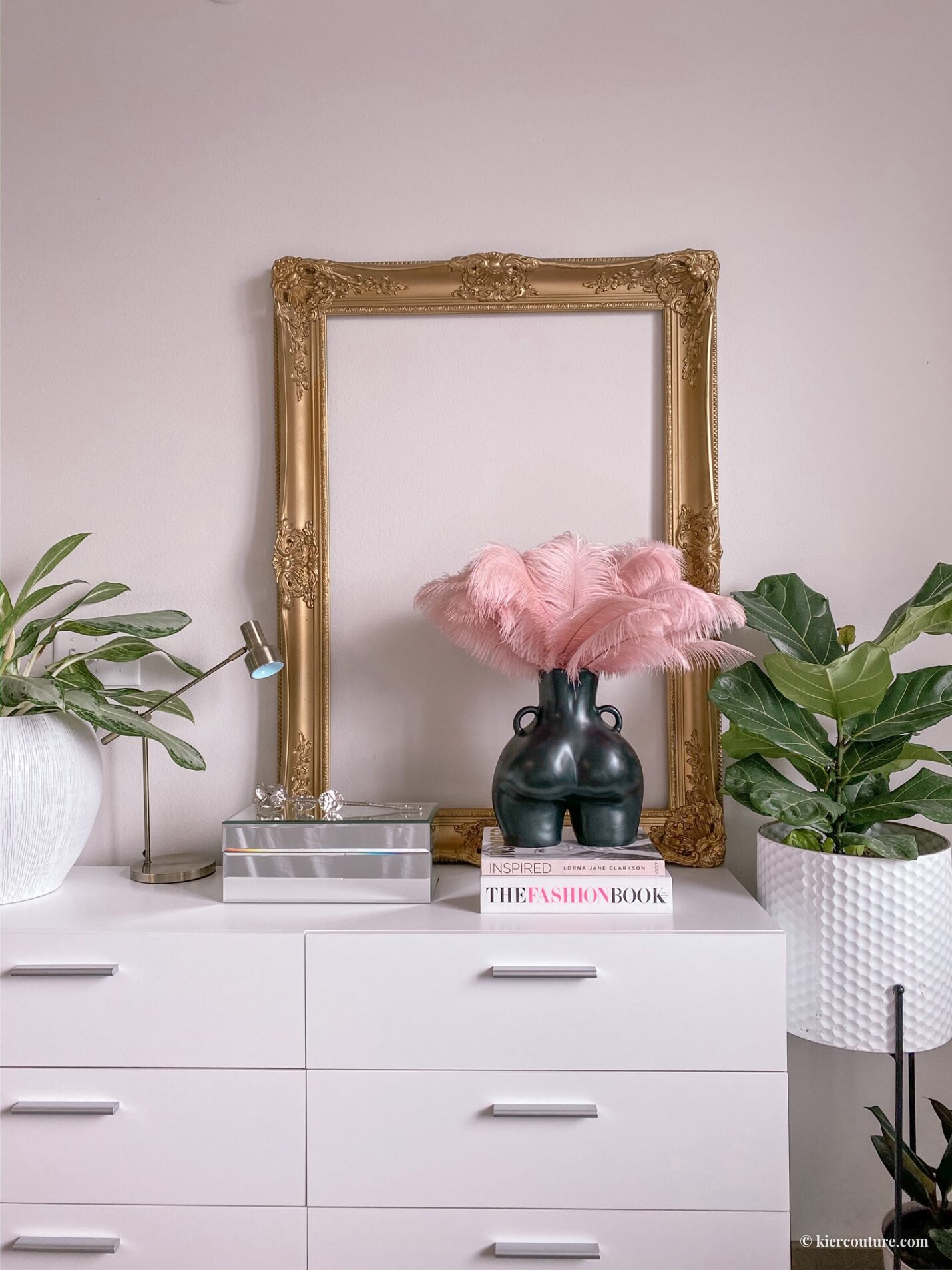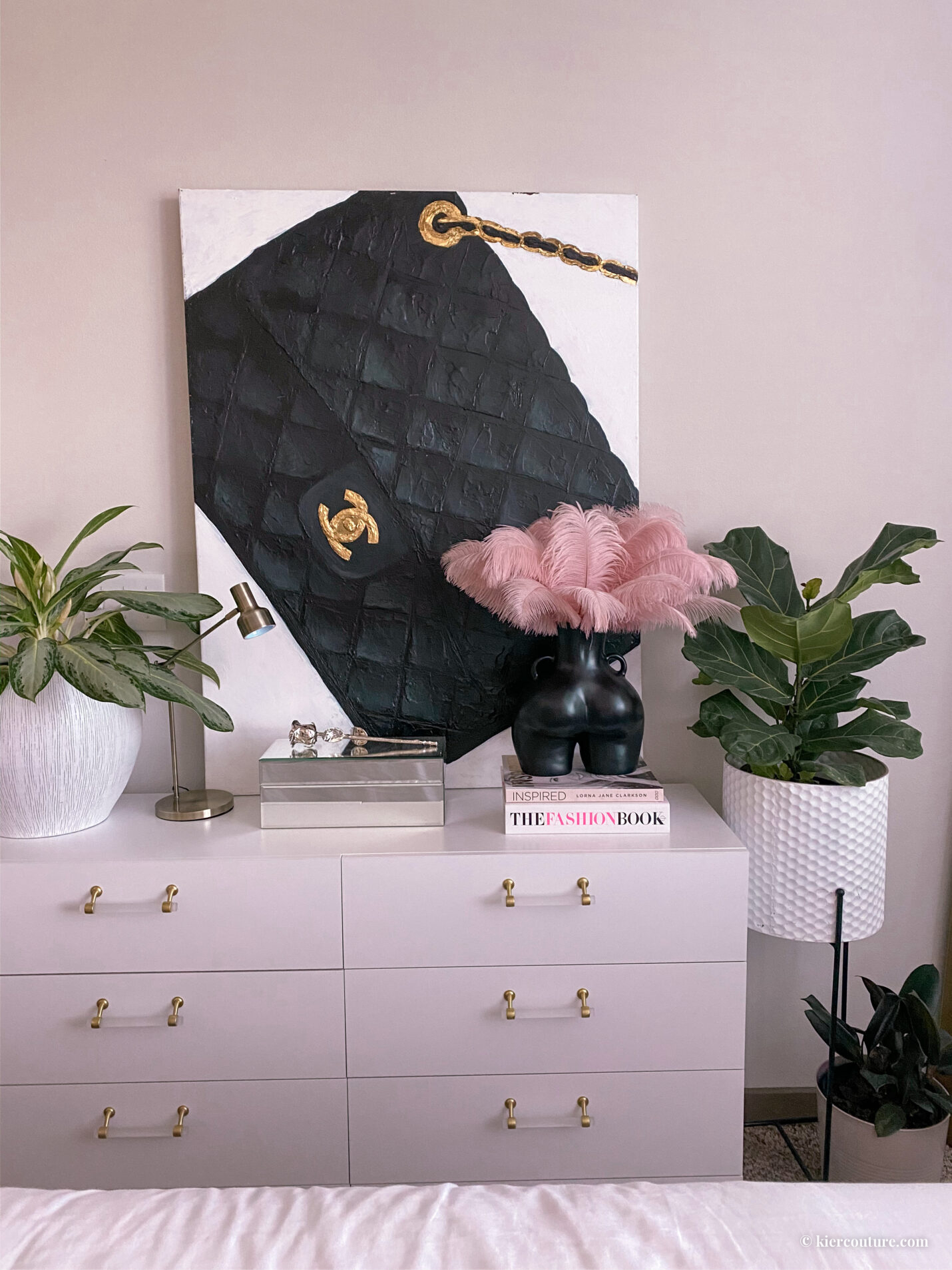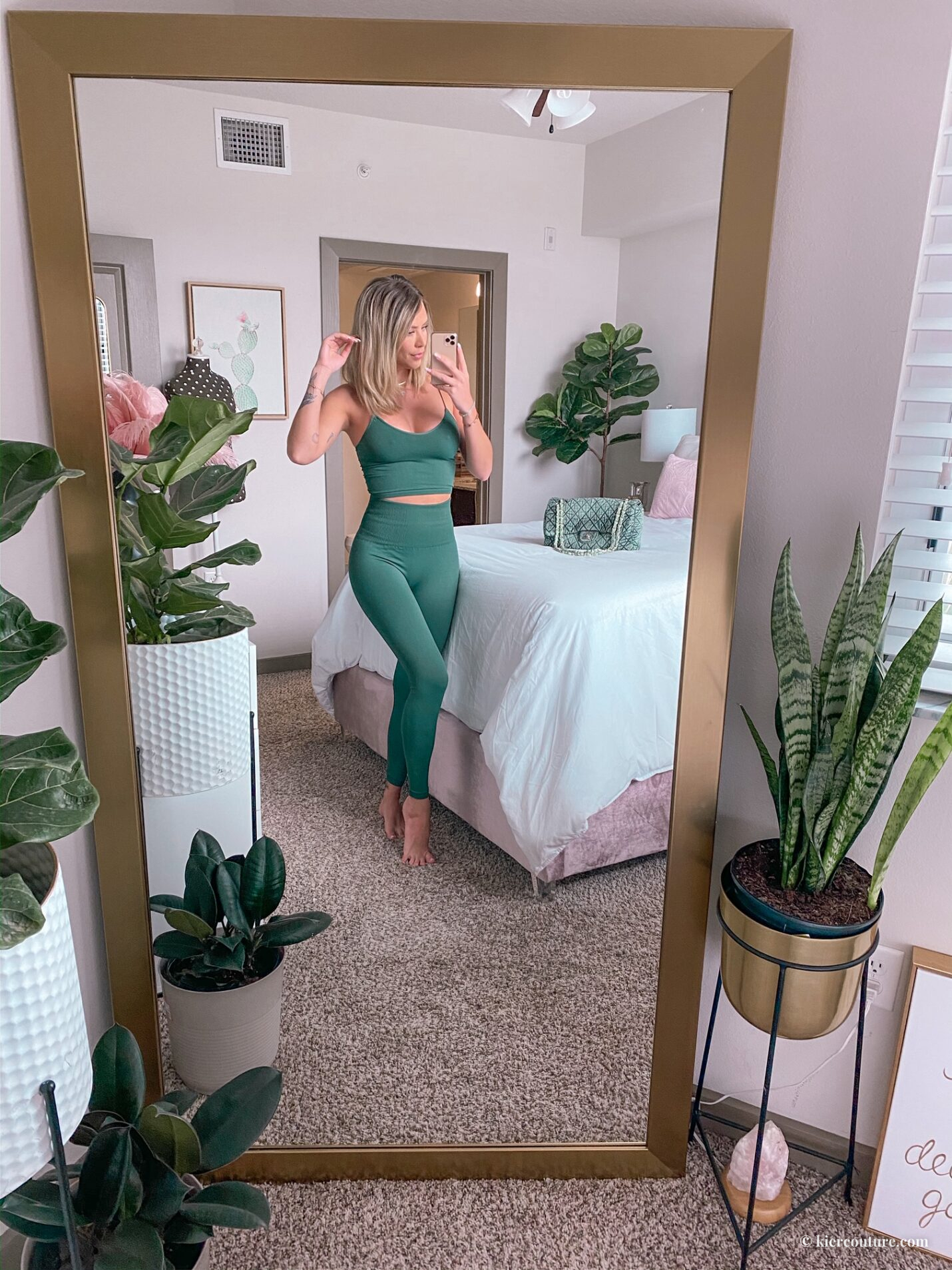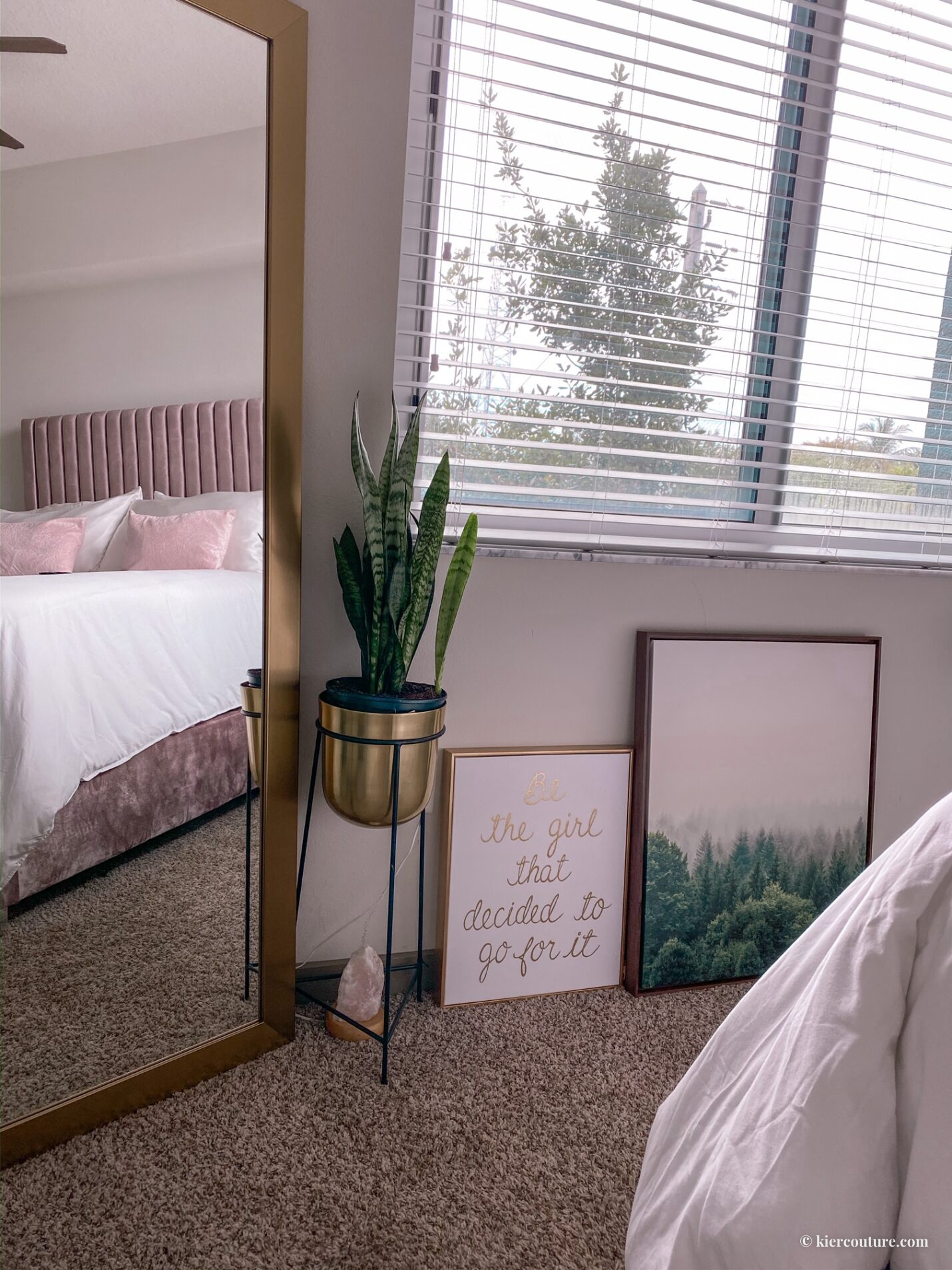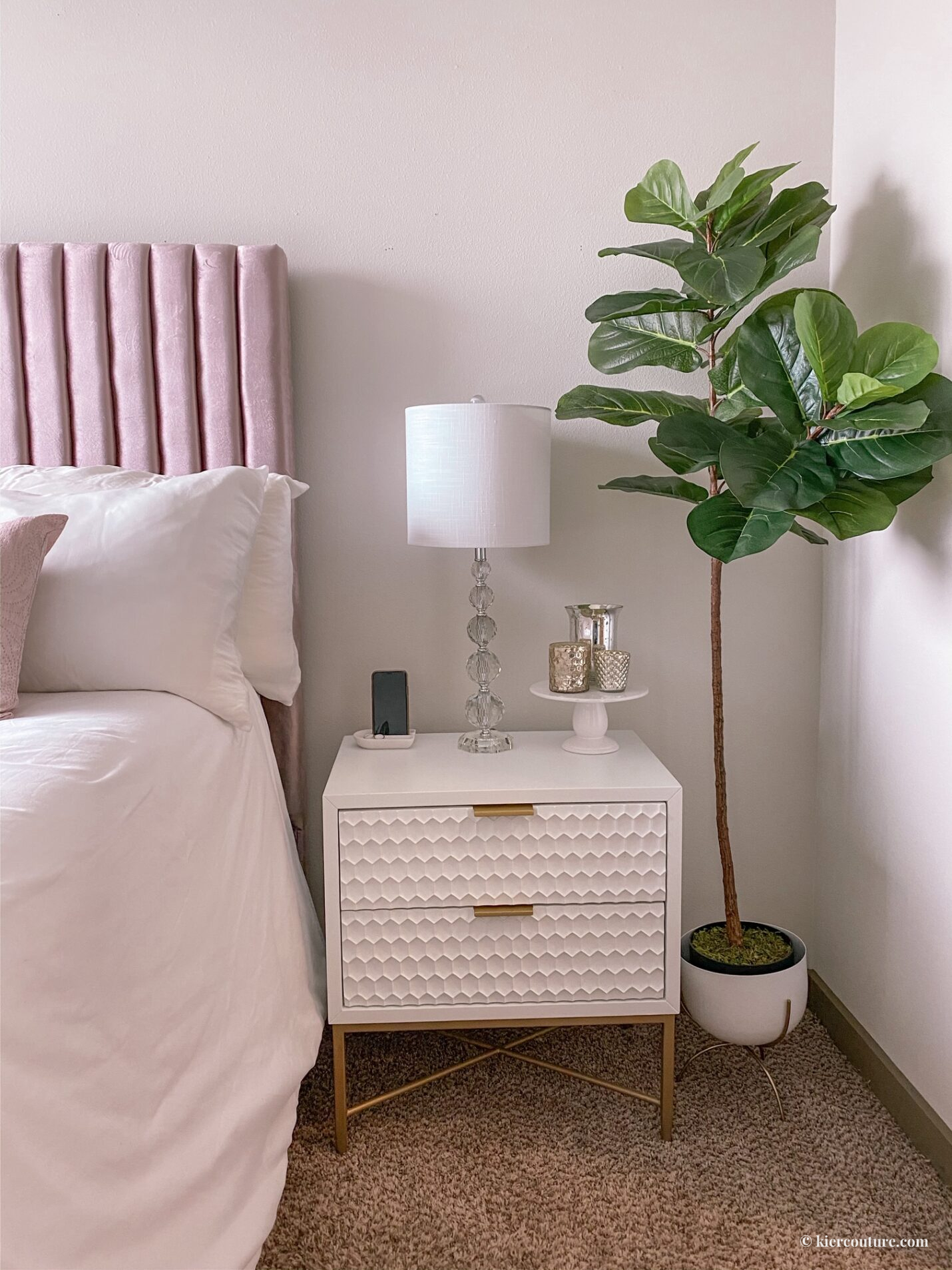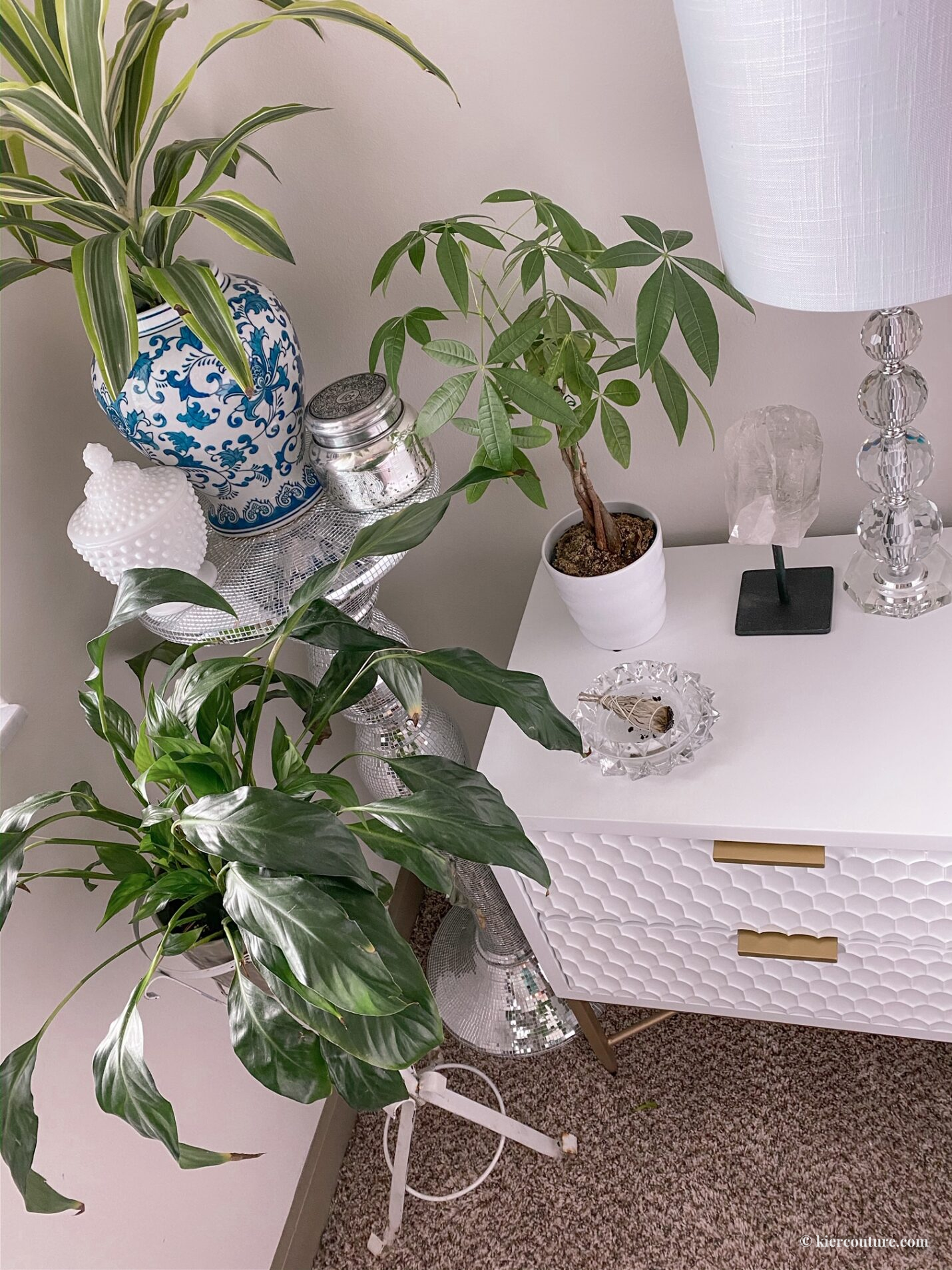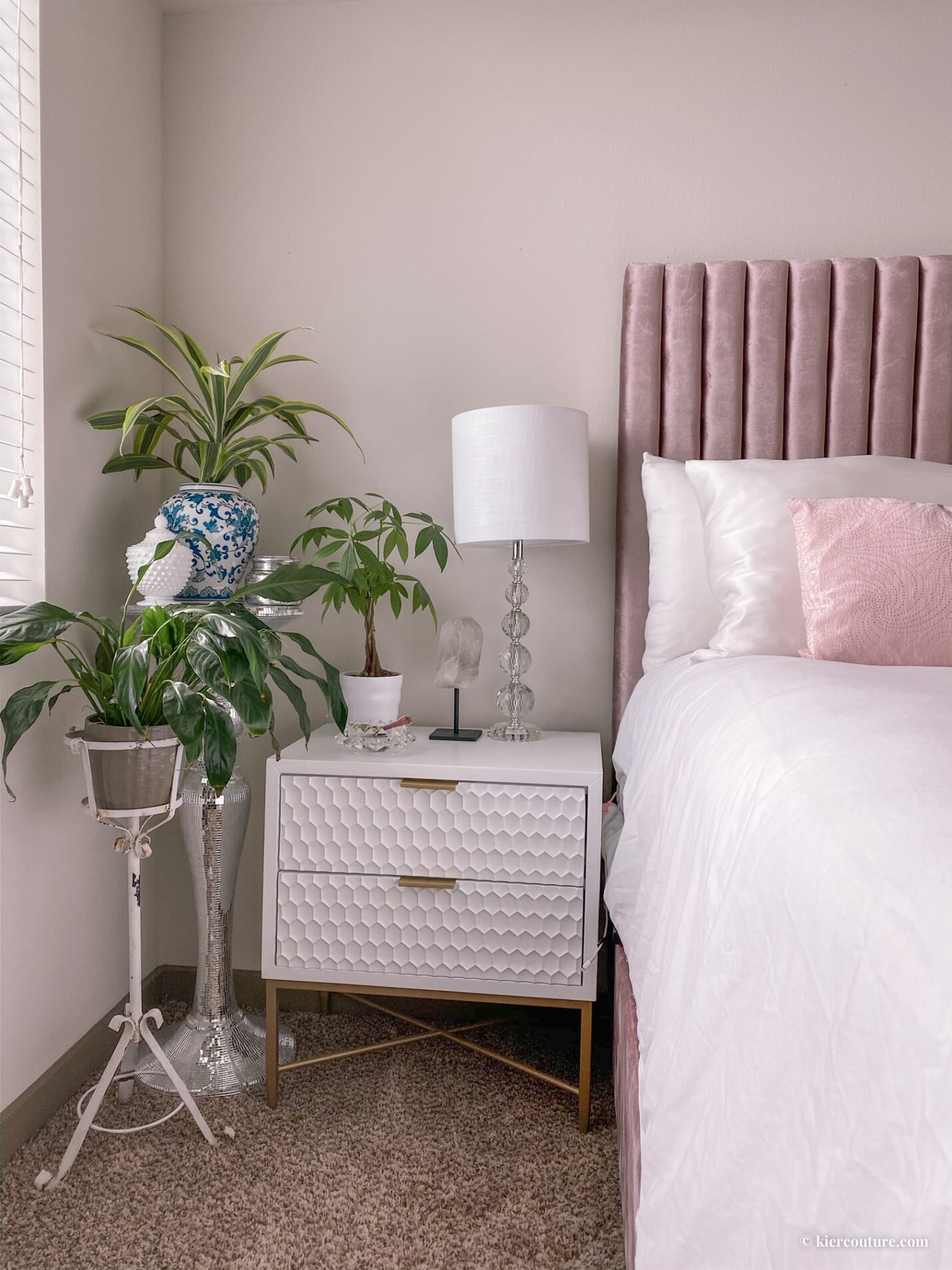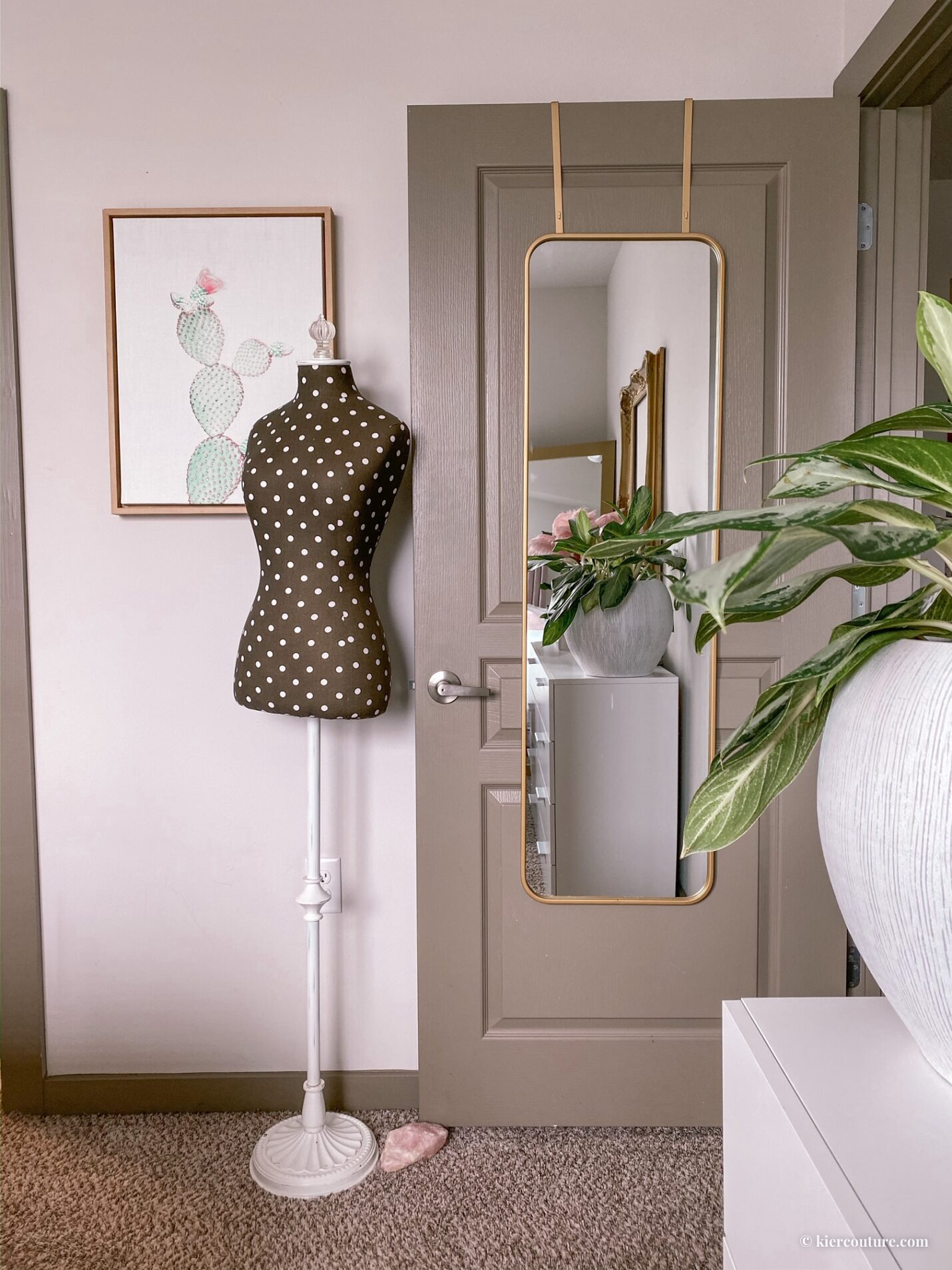 [ad_2]